See the Gulf Coast with Bay Side Boat Rental Orange Beach, Alabama
Rent Your Luxury Pontoon Boat at Bay Side Boat Rental Orange Beach, AL.
Business Hours
Mon - Sun
8:00 am - 6:00 pm
Contact
(251) 979-0609
kevin@baysideorangebeach.com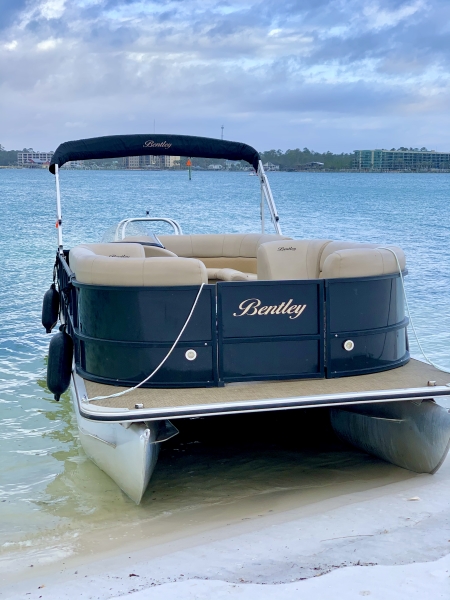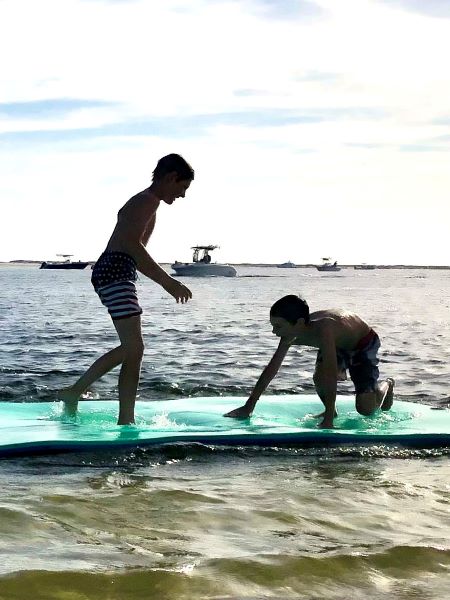 The Most Fun Way to Explore the Gulf Coast
Located just a few miles from Gulf Shores, Bay Side is the best place to rent luxury pontoons and floating mats or water pads. Whether you want to spend the day fishing, sun bathing, or enjoying the gorgeous, bright blue gulf water, you can't go wrong with Bay Side.
You can rent one of our gorgeous boats for a half or whole day or even weeks at a time, offering you the flexibility to experience the coastline from the sea. Remember: the longer you rent, the better your value. No matter how long you keep your sea craft - it's the very best way to see the sights!

Each of our 24-foot boats comes with a minimum 115 HP engine, large Bimini shades, bluetooth capabilities, and USB charging ports.  
See More Alabama and Florida Coastline with a Bay Side Pontoon or Floating Mat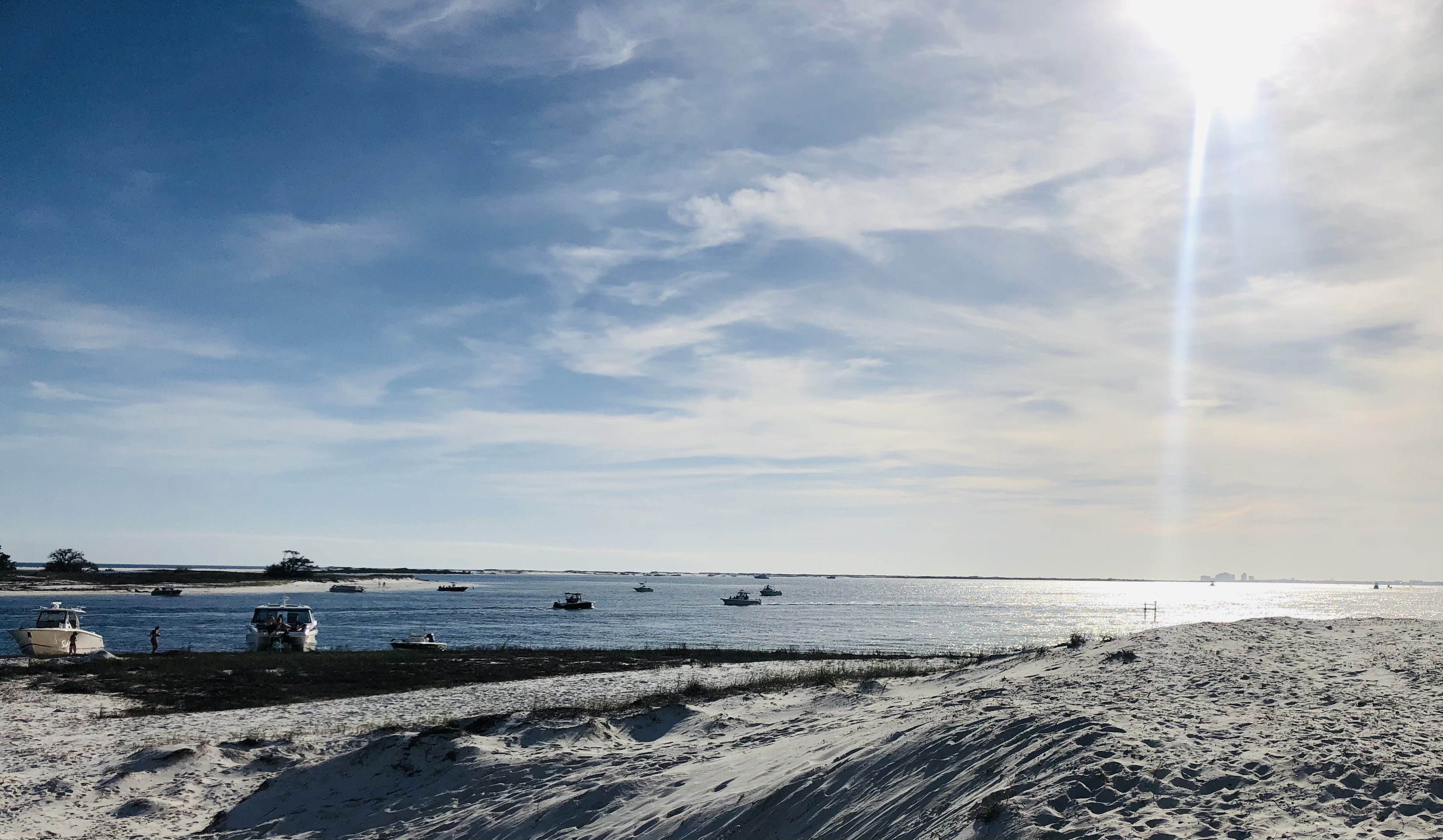 Looking for a restaurant with the perfect view? With one of our pontoons, you can float right up to almost any marina in Orange Beach or Gulf Shores and have the best seafood in the gulf.
Want to see some of the Gulf's incredible wildlife? Rent a pontoon and go boating, fishing, and dolphin watching. The best part about Bay Side pontoons and floating mats is that they are quieter than other options, like jet skis, so you are more likely to experience a close encounter. You can even take a trip out to Robinson Island or Bird Island, where you may see nesting areas for sea birds and sea turtles.
Finally, you can close out an amazing day checking out the incredible homes on Ono Island.
Alabama's Most Trusted Place to Rent Pontoons
Bay Side is the premier resource for Orange Beach boat rentals. We may be the new kids on the dock, but have worked in services industries long enough to know how to help families have a great time and create memories. 
If you can't come pick up your beautiful 24-foot Bentley water craft from us, we can bring it to you! We can bring your boat directly to your condo or house dock, even in Gulf Shores or surrounding areas.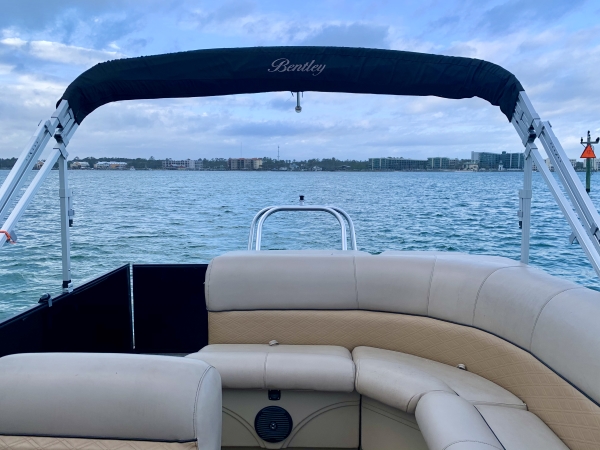 Visit Bay Side for Your Orange Beach Boat Rentals
Whether you are staying in one of the local high-rise hotels or spending time in one of the fantastic local condos or other rentals in Orange Beach this summer, you can't miss out on the boating trip of a lifetime.
Call us at (251) 979-0609 with questions.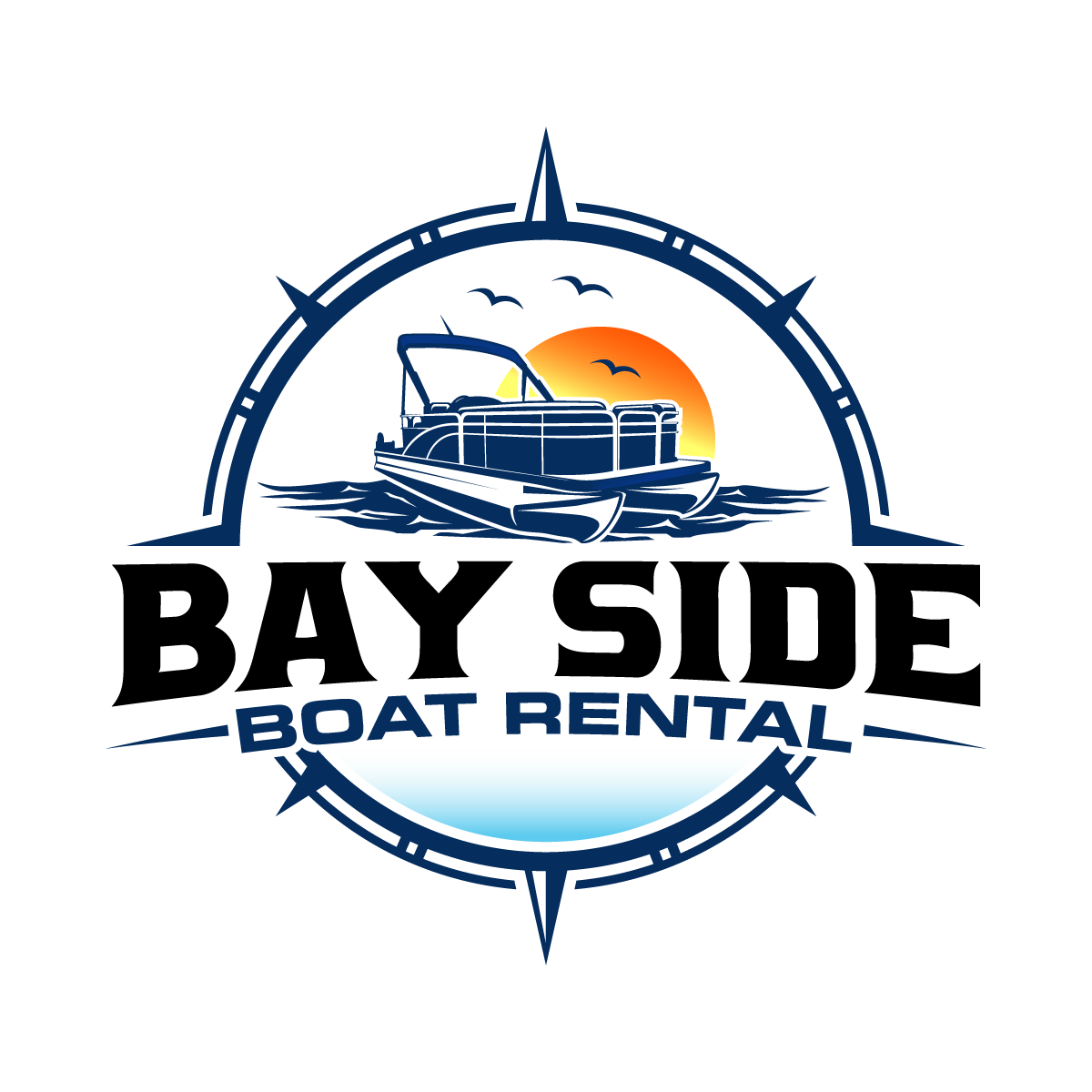 Frequently Asked Questions
Do I need a special license to drive a pontoon?
AL law does not require a special license for driving pontoon boats. However, there are some age restrictions. Anyone renting a pontoon with Bay Side Boat Rentals must be 21 years old. Anyone driving the vessel must be 18 years old. 
Always drive responsibly.
Can we fish from the pontoon?
May I bring my dog/pet on the boat?
What should we bring on the boat?
Where is your dock located?
How much is the rental rate per hour for a pontoon?
How much is the rental rate per hour for floating mats/water pads?
How many people are allowed on the boat?